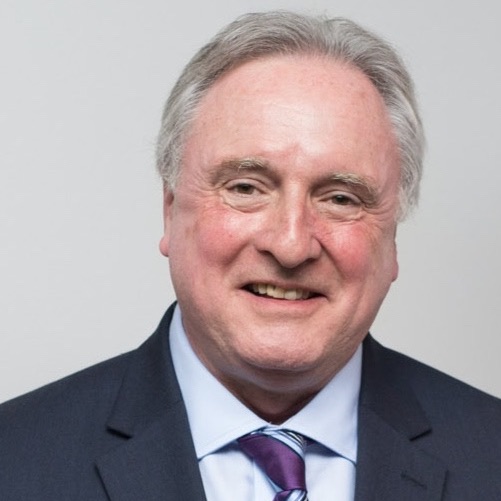 In the current political climate in the United States, there is a heightened interest in bringing people who don't agree together for dialogue. One of the first to do this work was the Public Conversations Project (PCP)* out of Boston over the hugely contentious issue of abortion.
In the 1980's and early 90's, the abortion conflict got to such a feverish pitch -- allegations of "baby killers", "woman haters" -- and resulted in the murders of two women outside an abortion clinic. In response, Laura Chasin, the founder of PCP, became the co-facilitator of a multi-year, clandestine dialogue between Boston area "pro-life" and "pro-choice" leaders, aka "The Leaders Dialogue". In the years that followed, Laura and others applied this method, which combines aspects of family therapy, neuroscience and mediation, to a wide variety of communities and issues including same-sex marriage, immigration, gun rights, gender issues, peacebuilding, and many others.
Over the last 22 years, Bob Stains has helped build the PCP. He is a pioneer of the modern dialogue movement, a seasoned facilitator of challenging conversations about identity, religion and values and has trained over 20,000 professionals in the PCP dialogue approach known as "Reflective Structured Dialogue".
In this episode, Bob describes the process in detail with some examples of an application in the setting of a polarized church congregation, as well as the "Family Dinner Project" and some other initiatives.
Bob shares that a "seed planted in him" to do this work was being raised by a single father which marked him as different; His teachers treated him differently, friends were not allowed to come over to his house because there was no woman present. His father did everything, the ironing the dishes which left Bob often feeling ostracized. The experience shaped his ideas about what it means to be a man and not conform to stereotypes
Bob always engaged in difference but did so more "by the seat of his pants" until he encountered the PCP. In his first PCP dialogue, an exchange with someone with polar opposite views on abortion left him amazingly uplifted and connected even though they deeply disagreed.
Bob tells the story of a church congregation that was deciding whether or not to be welcoming to openly LGBTQ people. Many people had left the congregation because of the issue but came back for the dialogue process. As a result, the congregation voted overwhelmingly to be openly accepting of LGBTQ people. The people who left re-joined because, as Bob says, they felt heard.
Bob explains, some conflicts can't be resolved but you can have good conversations if you create the right "container." He has come to realize that what's most important is the relationship and how people come together, not whether the issue is resolved, especially in highly contentious issues where people are not likely to ultimately see eye to eye.
As evidence of the profound nature of the PCP work, the members of the Leaders Dialogue continue to speak in pro-life, pro-choice pairs to tell people the value of talking across the divide. Interestingly, all of them will say that their perspectives not only did not change as a result of the dialogue, but rather were enhanced. But they will also say that they have grown to deeply respect each other through the process and have developed love for each other that has kept them together.
Please tune in and get some great insights into some of the best practices to bridge the divide.
*PCP is now known as Essential Partners.