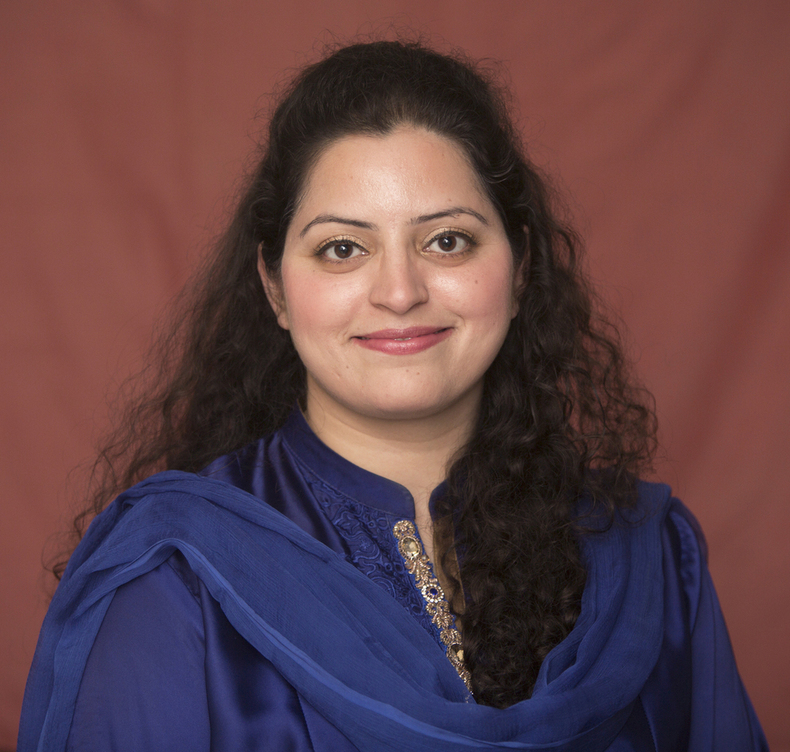 I like to think of myself as fairly courageous. In fact, one of my mottos (adopted from Barbara Stanny (Huson — an earlier guest on the show) is to "do something scary every day". So, I readily take work assignments in war zones in Afghanistan, South Sudan and most recently the Central African Republic; I go backcountry skiing on glaciers in remote parts of Alaska; I try to be courageous with my own inner evolution — to keep growing as a human; to be honest with myself and others, speak truth to power and to keep doing what I can to create a more peaceful and sustainable planet.
But whatever courage I may have doesn't hold a candle to my current podcast guest, Saba Ismail, who grew up in Northwestern Pakistan, the most dangerous place on earth to be a woman. Saba and her sister, Gululai, and the well-known Malala, who comes from the same region (and was shot in the head simply for advocating for girls' education), are speaking up in the face of many forces that would like to silence them and which would terrify me if I was confronted with the same. I'm glad I can give a platform on this podcast to young women like Saba, who now is 32.
Here are a few excerpts from her bio:
"Saba Ismail is a feminist, peace activist and is working for the empowerment of young women. At the age of 15, with other young women fellows, she co-founded "Aware Girls", a young women-led organization working for empowering young women by strengthening their leadership. . .
The young women of Aware Girls engage in Countering Violent Extremism (or CVE) programs in which young people are persuaded to not join militant groups and instead create open spaces for dialogue, and promote nonviolence and pluralism in the community.
She was one of the first to convince the diplomatic community of the importance of including youth in building a more peaceful world.
Foreign Policy Magazine acknowledged her bravery and activism by recognizing her as one of 100 Leading Global Thinkers of 2013 and she has been acknowledged in the "30 under 30 Campaign by the "National Endowment for Democracy" for her long struggle for democracy, peace and women's rights."
Here are some of my favorite "frames" of the episode:
She couldn't even talk -- First of all, a few months back when I first reached out to Saba, she didn't even feel she could talk to me because her sister was in hiding from the Pakistani military and things were just too dangerous to bring any more attention to the situation.
The Critical Role of Fathers -- Saba grew up in jihad, the influences were everywhere and as a young person she believed them. But when her father, a human rights activist, realized what she was bringing home from school, he intervened to make sure that all of his kids, especially his girls, were given information and education to counter the indoctrination. The critical role fathers play in the empowerment of their daughters is well-documented and I have experienced it personally:

when I was working with two factions of Kurds in northern Iraq and i suggested it might be good to have some women among the representatives, it was a father who insisted that his daughter join us even though her mother and grandmother were dead set against it;
when I had the privilege of working with the senior women leaders in the Afghan government, many of them shared with me that they would never be where they are without their father's support;
in Saba's story, a father who really paved the way for her sister Gululai and her to make a real difference to their community and world;
and finally, in my own life, my father who loved me a lot but was ambivalent about my professional success -- how much effort it has taken me to transcend his messages.

Advocating nonviolence in Madrassas -- Saba and Aware Girls going into the madrassas to convince young people that the Koran doesn't support violence and jihad;
Pakistani Military -- the Pakistani military seem so hell bent on oppressing young women like Saba and her sister rather than recognizing them as the global peacebuilders that they are. I mean really!! What the heck!!
What Saba calls the #Metoo Movement of Pakistan -- the delegations of women, many illiterate, that traveled to the northwest of Pakistan in spite of great difficulty, to show solidarity with other women that were being harassed and defiled;
U.S. Supporting Military Solutions, not Aware Girls -- that my country so often supports authoritarian regimes like what currently exists in Pakistan rather than the development of young women and men like Saba. How our 'war on terror", rather than making the world safer, has led to way too many kids like Saba growing up in cultures of extremism, jihad and violence. Shame on us.
I hope you enjoy the episode.
Please share this episode to anyone you think it might interest, write a review wherever you get your podcasts -- they really help!!, and please stay tuned to our monthly releases of The Peacebuilding Podcast.