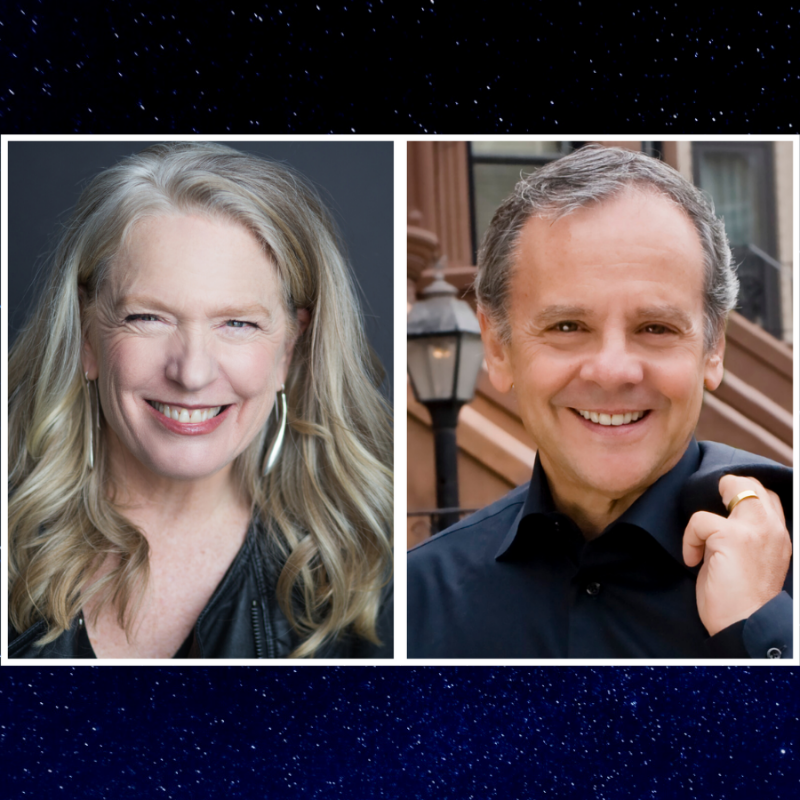 As you know, I believe that empowering women, getting gender right on the planet, is the most impactful peacebuilding initiative we humans can undertake. Thus, one of my main initiatives these days focuses on building women's skill in negotiation. I'm super excited to say that I just completed my first online offering of what I call the mini-workshop series on women, negotiation and power. I had 14 participants, a great group from around the world that gathered weekly on zoom (thank God for zoom) for about a month. As always, I appreciated the diversity in the group. From national origin or current residence, folks were from the UK, South Sudan, Russia, Australia, Colombia, Morocco, Yangon, the United States (East and West Coast) and, notably to me, there was a lot of generational diversity.
For women, especially as we step into our leadership across the world, it feels to me critical that we are talking to each other across nation, tribe AND across age. We have a lot to learn from each other.
Most excitedly for me, I think participants got the connection between how we negotiate in our individual lives, in our families, in our workplaces, — and what is happening on the world stage. I can feel the power of a cohort of women who understand collaboration in the face of conflict, and how to use it for our own benefit and in our leadership in the world around us. If you or anyone you know is interested in staying tuned to this initiative, you can put your name on my Women, Negotiation and Power blog list here.
In this current episode, on negotiation, gender and culture, I talked with my colleague and return guest, Dean Foster of deanfosterglobal.com.
Dean has extremely stellar credentials in the field of cross-cultural communication, has worked with most major Fortune 500 companies, pretty much every cultural group on Earth, national governments, the UN etc. He is an author, speaker, and I like this — a "cultural concierge".
Dean and I go way back and cut our teeth together with Ellen Raider and Ellen Raider International who was one of the first to teach intercultural negotiation around the world. Dean went on to quote-unquote "major" in cross-cultural communication with a quote-unquote "minor" in negotiation, and I went on to "major" in negotiation and collaborative processes, with a "minor" in intercultural communication.
Negotiation is a very culture-bound concept: Indeed, you can't really think about negotiation without considering culture. And certainly for women in many cultures, cultural norms clamp our mouths shut — we just can't negotiate period. For example, I had a client — a young woman from China that I was with in Seoul — and she was saying, "I love this material." (We were doing a collaborative negotiation skills course.) "But I can't negotiate at home: I just do what I'm told. And actually, all the money I earn from my job, it goes to my brother."
What do I mean by culture? It's often commonly thought of as artifacts, music, etc. I'll call that "high culture". What we're talking about here is what goes on below the iceberg, if you will, what's happening in the deep root system of the tree, what I'll call "worldview". Geert Hofstede, who was a Dutch researcher in the area, and whose thinking I've used over the years, defined culture as the "collective programming of the mind that distinguishes the members of one human group from another." It's like a group personality, if you will. Culture is to a group what personality is to an individual.
And culture is just the way that different humans on the planet have come up with the challenges and opportunities of living on our particular section of the globe.
In this episode, I wanted to explore with Dean a question that I started thinking about as I was writing my book on women and negotiation, which hopefully will be coming soon. He and I have shared with audiences for years the variables that research highlights as differentiating national cultural groups — like individualism, uncertainty, attitudes towards time, attitudes towards authority (often known as power distance), task versus quality of life orientation, things like that.
But how do these variables differ by gender within one cultural group?
If in one country, where the dominant cultural norm shows up as highly individualistic, does that mean that if the men and women were looked at as subgroups, they would be equally, highly individualistic?
So that's what we're going to talk about here. How does gender impact the cultural variables that research has identified? And we're going to do this just based on our own empirical evidence, our experience over the years of working in this area.
One other thing, this episode was recorded right at the beginning of the outbreak of the coronavirus in the US, but before the killing of George Floyd and the ensuing protests about racial justice and police brutality which then rippled around the world. From working all over the globe, one of the things that I've learned about us humans is that we are much more alike than we are different. That's true of nations, tribes, genders, all of it. We have the same categories of needs — physical, security, belonging, etc., the same categories of feelings — mad, sad, glad, etc.
But how these manifest is impacted by culture.
It may seem simple to say, but simple stuff is often most worth saying, and ever more important to emphasize in our shrinking and contentious world, that when you create a climate that is collaborative across difference, that allows people to meet their basic needs, you don't need coercive and violent police, and you don't need a hyper-militarized planet either. When you build a collaborative climate in a family, a team, a group or a world, you do not get or you greatly minimize "groupo- centrism", my elegant word for identity-group polarization. You do not need to dominate one cultural group with another. You do not need to put trillions into weapons especially when that money is so sorely needed to heal our declining planet.
But understanding cultural differences is super important and super rich, and makes life much more interesting. So, if you are someone who has followed the cross cultural literature, or even if you have not, I know you will enjoy this conversation, about culture and gender.
We believe we have raised more questions than we have answered but perhaps someone listening will get inspired and do some welcome research in the area.
If you have any thoughts on our conversation, we'd love to you to share them in the comment section of our podcast blog below.