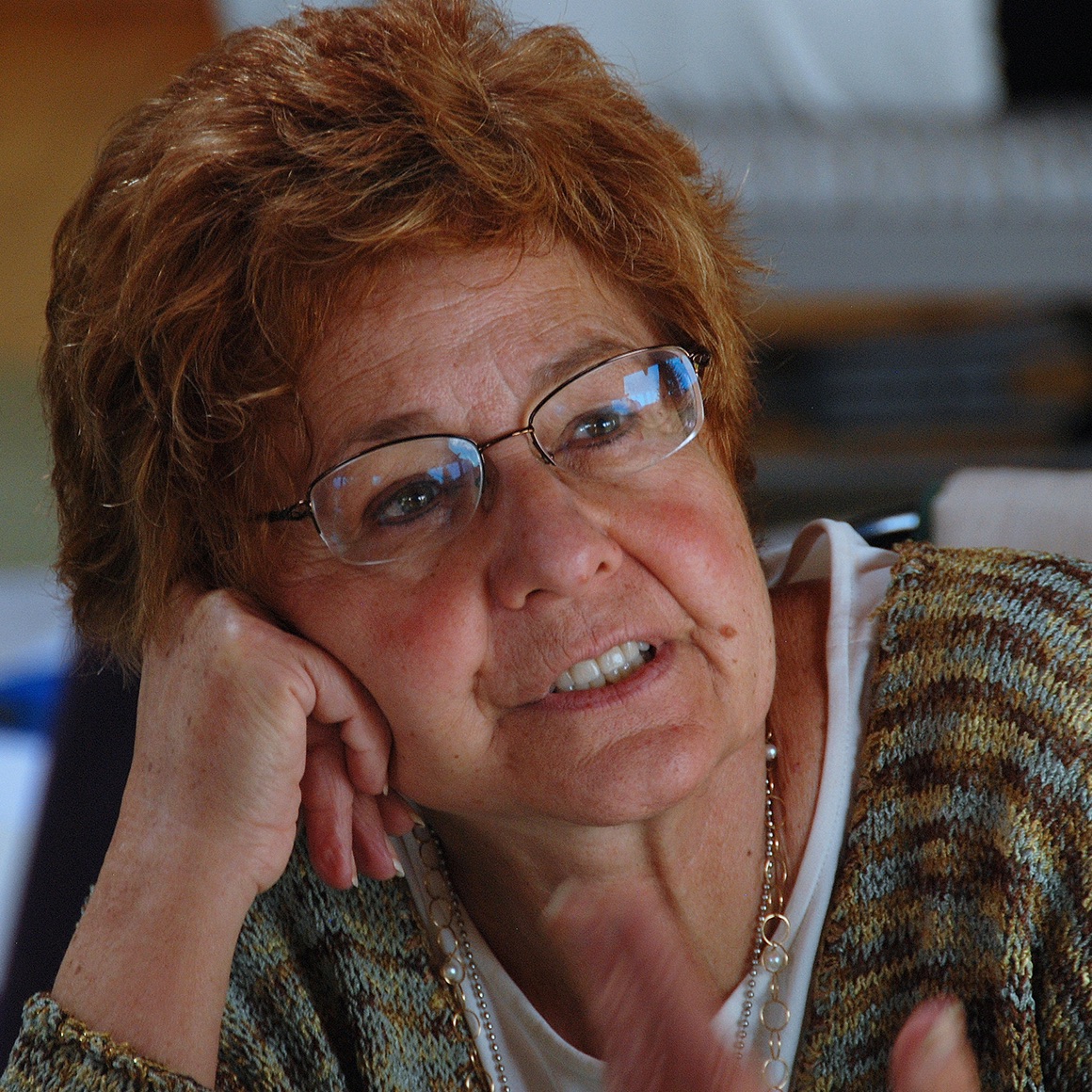 Elizabeth Rabia Roberts, Ed.D, is an internationally known citizen activist and women's advocate. She is MaShieka — spiritual guide and teacher—in the International Sufi Way, and a lifelong student and teacher in nondual Buddhism. She has spent nearly 50 years working as a change agent for environmental and social justice, and the past 26 years working in 17 countries using "Bearing Witness" as a model for transformative action. Bearing Witness is a process that has grown out of the teachings and inspiration of many people (Bernie Glassman, Dr. Martin Luther King Jr., Witness for Peace, and Elias Amidon, to name a few). It has deep spiritual roots — but is being newly adapted to improve the effectiveness of working with transformative change. Rabia has slept in tents, bamboo huts, ashrams, church basements, hotels, the occasional palace, and the guest rooms of friends around the world. She describes her work as an exercise of happiness and optimism – something that you can feel palpably when talking to Rabia.
In this episode of The Peacebuilding Podcast: Bridging the Divide, Rabia shares a specific story of Bearing Witness, in a multi-party conflict playing out in the national park system between native people, environmental activists, loggers, the police and others in the then Burma where she spent many years with her husband Elias Avidon.
About the process of Bearing Witness, Rabia says, "No one person, organization, or political party holds a monopoly on what will make a healthy future for us all — either at the planetary or community level. Perhaps nothing is more important today than crossing the boundaries that seem to separate us and learn to think like an interconnected system."
"Our challenge is to loosen our attachment to our personal or group agendas so that we can begin to sense what is trying to emerge from the larger whole. . . ." "This does not mean we excuse greed or need to capitulate on what is true—i.e. pretend that a river is not polluted when it clearly is—but we must continue to dialogue. Future leaders will be those who have the collaborative skills and spiritual maturity to bear witness to the totality of what is."
Rabia describes the principles of Bearing Witness as "appear(ing) quite simple—you may have heard them before from a spiritual teacher, or in your church—but like most important things in life (i.e., marriage, child rearing, committing to a spiritual path), they are not easy. Whether you work in peace building, education, community development, corporate training, or simply want to improve your family dynamics, the process of bearing witness can be helpful. • Encounter the other; show up; take the plunge • Ask caring questions that open the heart of the "other" • Practice the art of Deep Listening, without judgment • Understand techniques for setting aside one's own beliefs and attitudes • Learn to guide meetings without driving one's own agenda • Learn the difference between fixing, helping, and serving • See ways to bring forth the greater whole that is emerging • Perceive what is 'yours' to do, and when action is ready to emerge
In 1999 Rabia and her husband, sold their home and undertook a deliberate period of homelessness as part of an international pilgrimage of direct service and teaching. In 2002, while working with a peace group in Iraq, Rabia was elected the first American delegate to the Global Non-Violent Peaceforce. Since then she has worked organizing and teaching active non-violence in Burma, Indonesia, the tribal lands of Southeast Asia, Iraq, Syria, Israel/Palestine, Brazil, Afghanistan, Pakistan and most recently Standing Rock.
Please tune in to this wise soul whose upbeat spirit is simply contagious, and path of activism and adventure compelling.